Call of Duty: Black Ops Cold War Season 5 – What's New?
It's hard to believe we're already on season 5 of Call of Duty: Black Ops Cold War. It seems like only yesterday that the game launched, and yet here we are with more content to look forward to. Season 5 brings with it new maps, weapons, and game modes, with plenty of extra stuff to get excited about if you're a Battle Pass holder. Without further ado, let's take a look at what's new in the latest season of Call of Duty: Black Ops Cold War!
---
Universal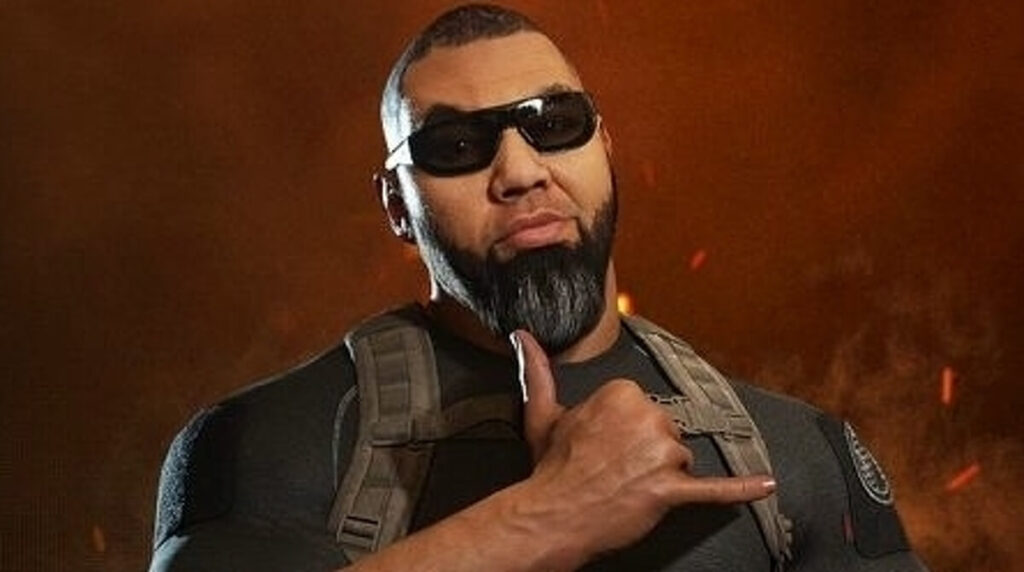 There are a few things coming to all of Call of Duty: Black Ops Cold War's different modes and game styles, so let's take a look at those first.
Three new Operators
First up, you're getting three new Operators to take into the field of battle. Here they are in all their glory.
Kitsune
Kitsune is a seasoned Japanese thief and cybersecurity buff, and she's also getting a hannya-themed skin.
Stryker
No, not the Mortal Kombat character. This NATO agent is incredibly dedicated to his training program and shows what the future may hold for the Call of Duty world.
Hudson
Another NATO agent, Hudson is a special agent with history. Just like all of the Operators here, he's playable in all of Black Ops Cold War's modes.
Four new weapons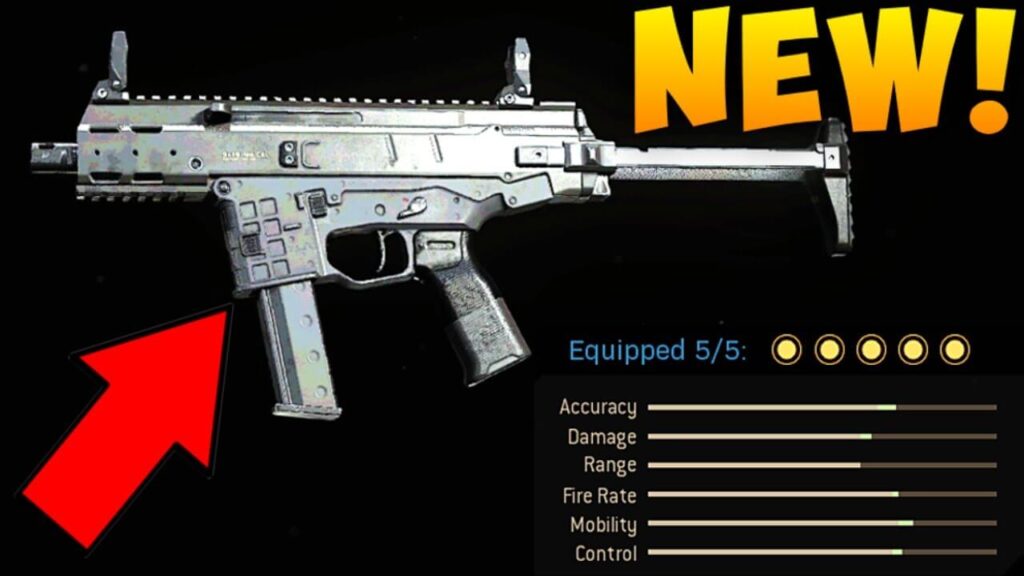 It wouldn't be a new Call of Duty season without significant additions to your arsenal, now would it? Here are the four new weapons you're getting this season.
EM2 assault rifle
Activision says this assault rifle has great spread control and a built-in optical zoom, but it doesn't have a great fire rate, so you'd better aim well!
TEC-9 SMG
The TEC-9 is an iconic weapon. It's got great accuracy at long range, but just like the EM2, it doesn't have a super-speedy rate of fire.
Cane melee weapon
If you like to get up close and personal, the Cane will oblige. This classy spy melee weapon will give your close-up kills some elegance.
Marshal break action pistol
The Marshal is the most powerful pistol you can take with you in Black Ops Cold War; it's got one-shot potential from close range and is essentially a pistol-shotgun hybrid.
Black Ops Cold War – Multiplayer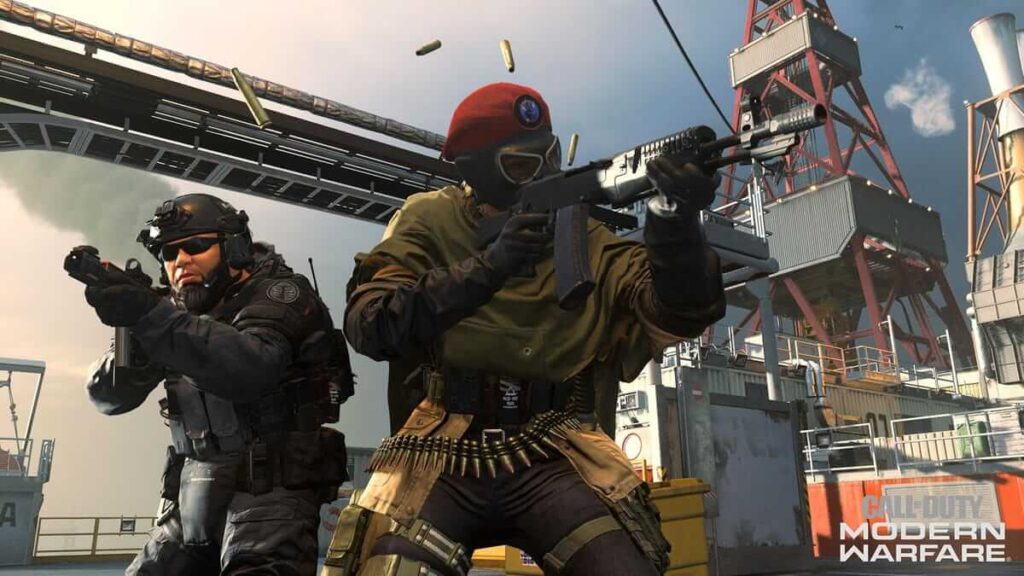 There's plenty of new content to check out in the main Multiplayer mode for Black Ops Cold War. Here's everything you're getting throughout Season 5.
New mode – Double Agent
If you loved Among Us and you want to see that experience translated to Call of Duty, look no further than Double Agent. One among you is a traitor, and must work to sabotage the efforts of the others. Talk amongst yourselves to discover who it is!
New mode – Demolition
This classic mode sees a team of demolition experts attempting to blow up two bomb sites, while the opposing team must defuse the bombs before this happens. If you've played this mode in any of its previous iterations, you'll know how chaotic it can get.
New maps
There are five new maps on their way as part of Season 5, so you'll have lots of new opportunities to outflank and outsmart your opponents.
Echelon – 6v6
This map revolves around a central dome that you'll be fighting the opposing team to control. There are lots of places to get the drop on unsuspecting opponents here.
Slums – 6v6
Making a triumphant return from Call of Duty: Black Ops II, the Slums map has lots of tight corners and alleyways from which to ambush your opponents.
Drive-In – 6v6
Another returning map, Drive-In is back after its appearance in the original Call of Duty: Black Ops. This map is a sniper's dream.
Zoo – 6v6
Our final returning map is Zoo, which again makes a return from Black Ops. The monorail is the central feature of this map, which has plenty of sunken enclosures to battle in.
Showroom – 2v2, 3v3
In this smaller map, you'll have to navigate tightly laid out displays and kiosks as you battle opponents for dominance.
Zombies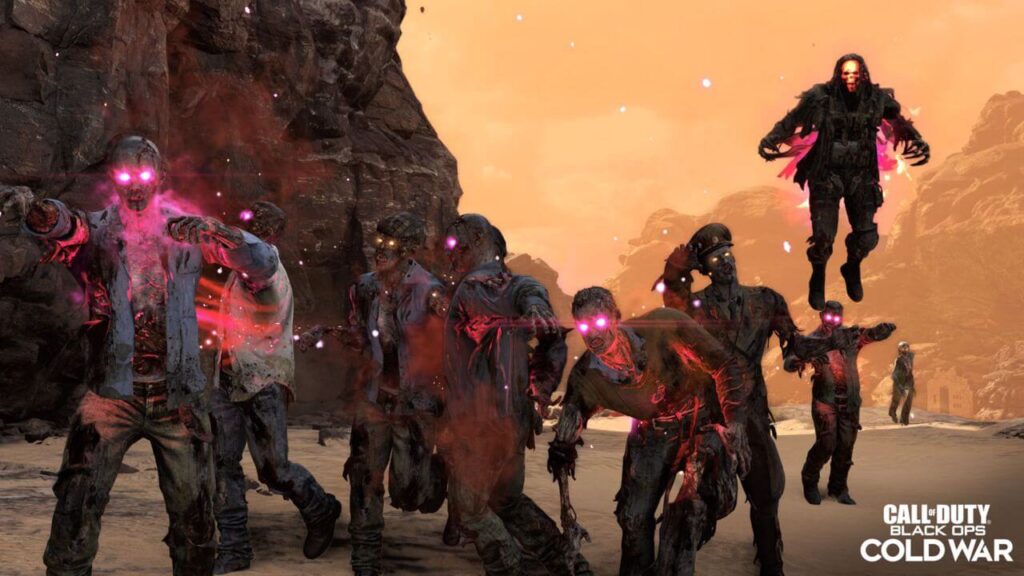 There's a plethora of new Zombies content up for grabs in Season 5 as well. New regions, objectives, and equipment await, so what are you waiting for? Suit up and start blasting some undead.
New region – Collateral
Collateral is a massive new region full of natural rocky outcroppings and man-made debris. You'll have to take care of all-new objectives in this region, so be careful not to fall foul of the shambling hordes.
New objective – Transport
How do you fancy your chances escorting a vehicle across dangerous terrain? That's exactly what you'll have to do in the new Transport objective, which tasks you and your squad with making sure a Requiem machine makes it to its destination.
New vehicle – Tank
As you might expect, the Tank packs a huge amount of firepower. You can mow down the undead simply by running over them, but there's also a mounted gun atop the Tank for your buddies to take charge of.
New crafting item – Grapple Gun
Finally, traversal becomes a total breeze with the brand new Grapple Gun. You can craft this item at the table, and it's bound to be an essential addition to any Operator's arsenal, so get building!
New perk, support weapon, and field upgrade
Rounding off the new Zombies content are some new toys for you and your squad. The Death Perception perk shows enemies with a distinct outline and can be upgraded several times. The Tesla Storm is a brand new field upgrade that blasts lightning between you and your squad, stunning enemies and dealing damage. Finally, the new Flamethrower support weapon should make short work of the undead.
Call of Duty: Warzone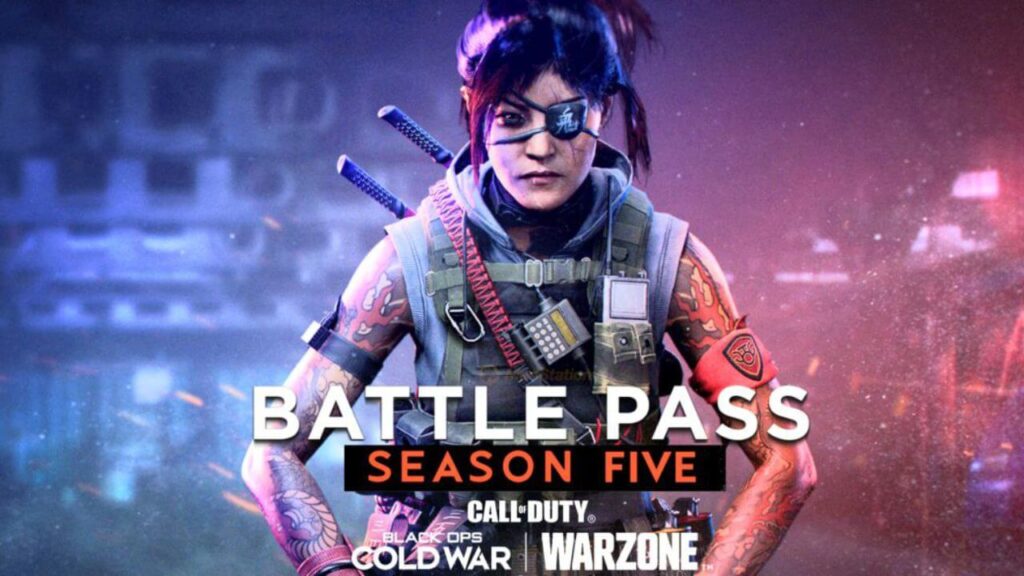 Lest you think Activision has forgotten everyone's favourite battle royale mode, think again. Warzone is getting plenty of new stuff as well, and here it is!
Verdansk Broadcast Stations
You'll notice new Mobile Broadcast Stations dotted around Verdansk, each of which will offer a number of tantalising rewards. Naturally, you'll have to get close to them if you want to find out what they're all about…
New Gulag area – Rush
At the outset of Call of Duty: Warzone, the Gulag is being converted into the Rush map from Call of Duty: Black Ops II. This should make engagements with respawning hopefuls all the more tense.
New mode – Clash
Activision and Treyarch describe this mode as a "spiritual successor" to the Rumble game type. This unlimited respawn mode pits teams of four against one another, with each elimination granting a single point. Returning features from Warzone include pings, drops, Buy Stations, and vehicular transportation.
Two new perks
Lastly in Warzone, two new perks are on their way. The Combat Scout perk auto-pings an enemy you damage and surrounds them with an orange highlight. Tempered, meanwhile, reduces the requirement for being fully armoured, so you'll only need two plates. In addition, armour plates absorb 75 damage instead of 50. The downside is you'll need two perk slots and can only equip two plates!
Onslaught
If you're a PlayStation player, you're getting a new map and a brand new mode in Onslaught. Activision is remaining cagey about exactly what this mode might be, so stay tuned!
---
Here's a quick look at Activision's official roadmap for a recap of everything that's coming to you in Call of Duty: Black Ops Cold War Season 5.
Some of the content here is available to all players for free, and other stuff can only be obtained if you pick up the game's Battle Pass. Be sure to take a look at that if you want the full Call of Duty: Black Ops Cold War experience, and happy hunting!