It's official: the era of Call of Duty: Black Ops Cold War is over. Since the release of Vanguard in late 2021, Activision Blizzard has confirmed there will be no more content seasons for Black Ops Cold War (although there will still be occasional small updates), so if you're waiting for more content to be added to the game, then you're out of luck, unfortunately.
Still, it's worth taking a look back at what Season 6 brought to the table, as there was a lot of stuff to please old fans and newcomers alike. As the final content season, we're confident that Treyarch and Activision Blizzard did all they could to send Black Ops Cold War off in the manner it deserved. Let's take a look at everything that was added in Call of Duty: Black Ops Cold War Season 6.
Call of Duty: Black Ops Cold War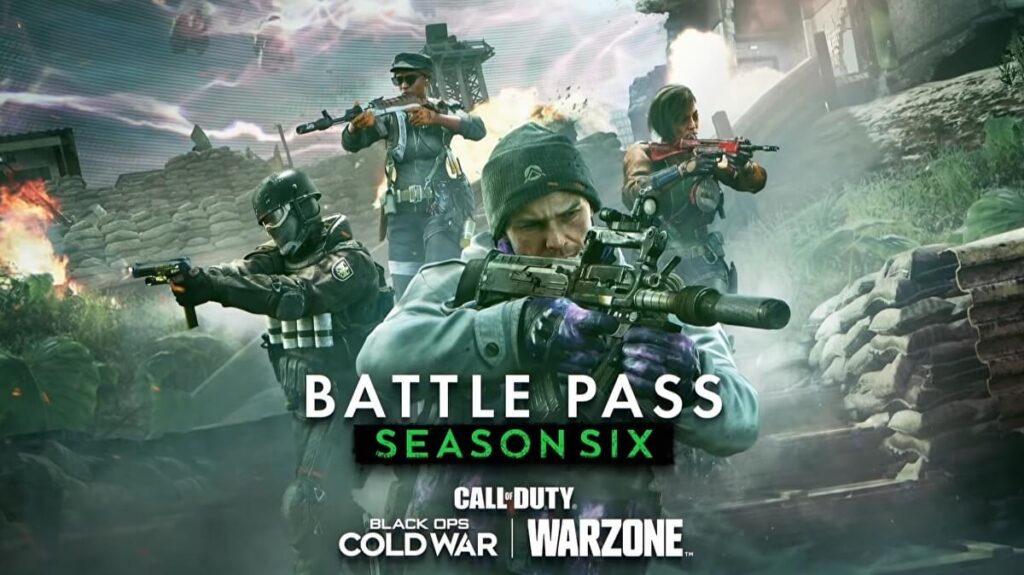 It's always the case that each Call of Duty content season features content spread across the main game, its Zombies mode and other ancillary modes, and Warzone. That's the case with Black Ops Cold War Season 6, too, so there's plenty to spend your COD Points on. Here's all the stuff that's exclusive to Black Ops Cold War.
New maps
Deprogram (launch) – This 6v6 map takes place entirely inside Adler's addled (no pun intended) mind. It's a fragmented, psychedelic level in which you can teleport across distances using Red Doors, which are ideal for making smart plays.
Amerika (launch) – Another 6v6 map, Amerika is a Soviet version of a classic American high street. You'll find lots of densely-packed buildings here, providing plenty of opportunities for taking cover.
Gluboko (launch) – Unlike the previous two maps, this one is for 2v2 and 3v3 engagements. It's set in the underground KGB HQ (which might be a little close to home today) and has lots of claustrophobic environments for short, tense fights.
Nuketown '84 Halloween (The Haunting) – As you might expect, this is a Halloween-themed version of the classic Nuketown '84 map, so expect lots of frights.
New modes
Infected – In this returning mode, one player is randomly chosen to be Infected, and survivors must escape from and/or kill the Infected in order to survive.
Prop Hunt Halloween – You know the classic Prop Hunt mode, right? Well, this is that, but with Halloween-themed props. Expect skulls, jack-o-lanterns, and more spooky paraphernalia.
Scream Deathmatch – This mode sees two Operators becoming Ghostface from Scream, and it's up to them to kill all of the Survivors in the game.
New Zombies content
As always, lots of new content was added to Black Ops Cold War's Zombies mode. The final chapter of the main story arrived in Season 6, along with new weapons, perks, and other useful things. Let's take a look.
Forsaken – This new round-based map rounds off the story of the Zombies mode in Black Ops Cold War, taking players right into the heart of the shadowy Omega Group. It also comes with lots of new challenges and plenty of intel to uncover, setting the stage for the Vanguard zombie mode.
PhD Slider (new perk) – This perk sets off an explosion if you slide into enemies, with the damage and radius increasing with the distance of your slide. It comes with its own Perk Machine, and a new Machine has also been added for the Death Perception Perk.
Chrysalax (new Wonder Weapon) – This immensely powerful melee weapon can be unlocked by completing its quest, finishing Trials, or earning it in a Mystery Box. It's a hybrid battleaxe and energy weapon, making it great for short and long-range fights.
ARC-XD (new Support Weapon) – This weapon fires a decoy that attracts enemy attention, and it also fires a pulse that can kill weaker enemies.
Hand Cannon (new Support Weapon) – As you might expect from the name, this is a small yet deadly gun that has a low fire rate but a massive amount of damage to its name.
Hallows' Eve Outbreak (The Haunting) – Added during the mid-season Haunting event, the Hallows' Eve Outbreak saw players battling waves of zombies with rotting pumpkins for heads. In addition, the Orda, a vile abomination, will spawn in the world, capable of wiping your squad in a single swipe.
New PlayStation-exclusive Onslaught content
Black Ops Cold War's Onslaught mode is exclusive to PlayStation players, and it got some new content in Season 6. The new Deprogram map was added to the Onslaught rotation, and a new Onslaught Elite variation was introduced, allowing players to take on waves with an Elite enemy in each wave. If you survive 20 waves, you get a new Blueprint for the Rock Salt rifle, which is a variation on a Season One weapon.
Call of Duty: Warzone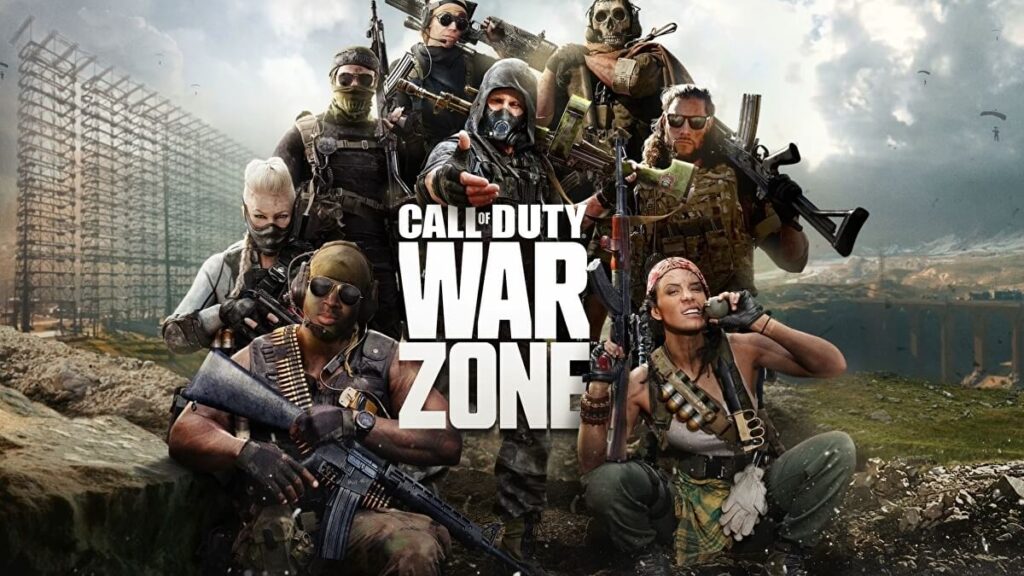 Of course, Warzone got its fair share of new content in Season 6 as well. Major changes came to various areas of Verdansk, while players who love the Gulag system also got something new to try.
Old Verdansk Stadium (updated Point of Interest) – The Stadium in Verdansk has been levelled, meaning it's easier to move across its surface and spot enemies in the distance.
Downtown (updated Point of Interest) – As a result of the same destruction that ruined the Stadium, Downtown has collapsed, introducing new areas to explore and a restricted level of vertical exploration.
New World War II bunkers to explore – These new bunkers were added to tease the upcoming launch of Vanguard, so players could explore a series of underground passages and walkways to discover new story details and hints for what was to come.
New Gulag – Call of Duty: Warzone Season 6's Gulag was inspired by the original Gulag from the Warzone launch; it's a variation on the classic Gunfight map, and will once again pit players against one another in a 1v1 duel for the chance to rejoin the fight above ground.
Ghosts of Verdansk (The Haunting) – This limited-time mode saw players becoming ghosts if they died, haunting the players that were still alive. A new Fear meter induced hallucinations if it was allowed to increase too much, but players could hide in Sacred Ground zones in order to be safe.
Shared Warzone and Black Ops Cold War content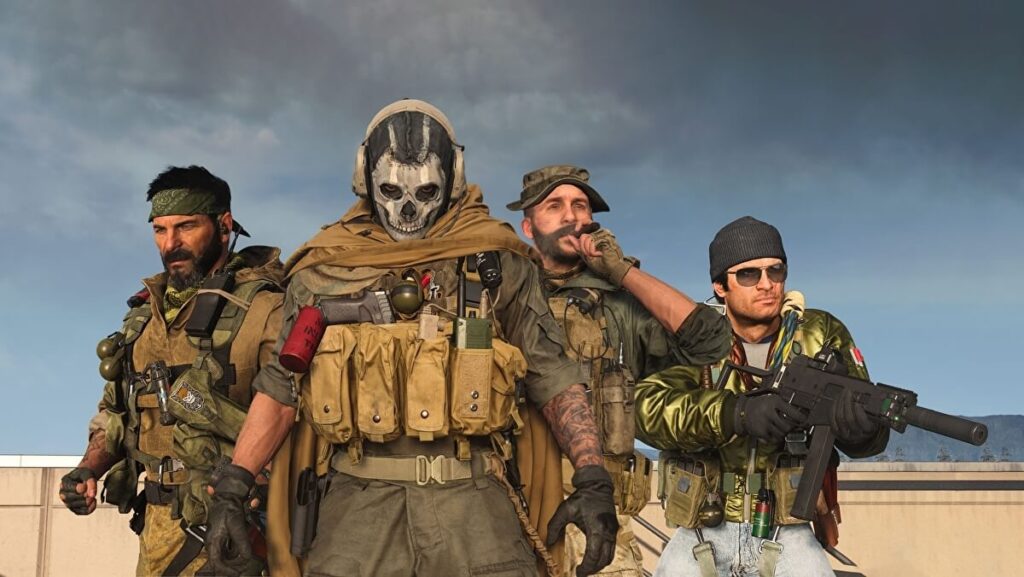 Finally, new content was released that was shared across both Black Ops Cold War and Warzone. New weapons and Operators were usable in both games, so let's take a look.
New Operators
Alex Mason – The hero of the original Call of Duty: Black Ops returns. Not to be confused with Red Faction Guerrilla's Alec Mason, this Mason is a Marine whose contribution to national security in the face of the Cold War cannot be overstated.
Benito "Fuze" Ortega – Hired by the Perseus organisation for his prowess in bomb disposal, Fuze has a strong sense of humour and an equally strong dedication to getting paid.
Ghostface – Yes, that Ghostface. As part of Black Ops Cold War's "The Haunting" event, Ghostface from the Scream franchise made an appearance as an Operator. He also announced the limited-time "Ghosts of Verdansk" Warzone playlist.
New "Frank the Rabbit" Skin – A new skin based on the character Frank the Rabbit from the cult movie Donnie Darko was also introduced during this season. It was an Operator Skin for Baker, and it also came with a brand new finishing move, "The Sky is Falling". Anyone who's seen the movie will likely know what that name alludes to. If you haven't seen it, go watch it – it's great!
New weapons
.410 Ironhide Shotgun – This shotgun is, as most shotguns are, incredibly effective at close range, but less satisfying to use as distance increases.
Grav Assault Rifle – This is an incredibly speedy assault rifle with high velocity and some recoil, so you'll need to fire in bursts for maximum accuracy.
Battle Axe – Swinging the Battle Axe will make you feel like a true Viking. It's a melee weapon, so it deals tremendous damage to enemies who are close to you.
LAPA SMG – This submachine gun came as part of The Haunting. It's a lightweight gun with good damage and great control.
Hammer and Sickle – Very funny, Activision Blizzard. This is a melee weapon based on the Soviet hammer-and-sickle logo, and once again, it does devastating damage if you can close the distance.
---
As you can see, Call of Duty: Black Ops Cold War certainly went out with a bang. The Season 6 update may not have been quite as substantial as the ones that came before it, but it paved the way for Vanguard very well indeed.
Everyone may now be playing Sledgehammer Games' new Call of Duty game, but we'll always have a soft spot for Black Ops Cold War and the Black Ops series as a whole; it was a weird sub-franchise that had some intriguing plot twists and genuinely tried to do something new and innovative with the Call of Duty formula. Farewell, Black Ops Cold War. Here's hoping we haven't seen the last of your series.