The first season of Call of Duty: Vanguard may have been and gone, but we can still take a look back at what it offered. If you missed the new content that was added to the game during this time, then you might want to know what you've got to catch up on, and it might inform some of Treyarch and Activision Blizzard's strategies going forward. As usual, this season added a bunch of content to both Vanguard and Warzone, and it also offered a look forward to what was coming in Season 2 and beyond. There are still plenty of opportunities to pick up some COD Points for free, so don't despair. Without further ado, let's take a look at what was added in Call of Duty: Vanguard Season One.
Call of Duty: Vanguard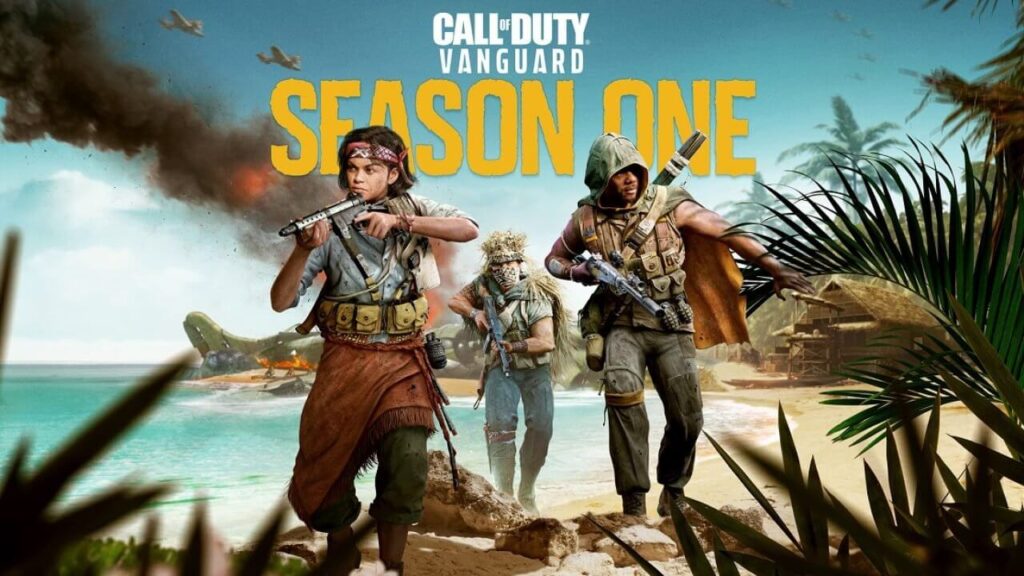 This season originally debuted on December 6th, bringing with it a whole host of content for both Vanguard and Warzone. As ever, some content was shared, while other stuff was exclusive to one game or the other. Let's take a look at what Vanguard got first.
New maps
Paradise (launch) – This map takes place on a weapons testing facility in the Pacific and is a three lane-style map with pools of toxic sludge permeating its corridors. You'll also find an underground tunnel area that's perfect for sneaking through.
Radar (launch) – If you're a fan of Call of Duty: Modern Warfare 3, then you'll almost certainly recognise this map, as it's a remake of the classic level from that game. It's a smaller map, so it's ideal for battling your enemies in close quarters.
Shipmas – This holiday-themed map was added close to Christmas 2021 and is a remake of the classic Shipment map (see what they did with the name?). It's the same map, but with holiday accents.
New mode
Season One of Call of Duty: Vanguard brought with it a fan favourite gameplay mode. Control is a mixture of the styles of Search and Destroy, Hardpoint, and Team Deathmatch. It's a mode in which two teams must take turns either attacking or defending two zones on the map, and respawns are limited, so you've got to be clever with your gameplay.
In addition, the Armageddon mode was added later in the season, which is a rename of the classic Drop Zone mode from Modern Warfare 3. Teams must battle each other over dominance of a moving zone on the map, and teams will earn Care Packages with bonuses for every fifteen seconds they manage to hold the zone.
New Perks and Lethal Equipment
Serpentine – This Perk reduces incoming damage while you're sprinting, which makes it ideal for melee-focused builds revolving around bum-rushing rather than careful sniping.
Intuition – If you carry this Perk, then your vision will begin to pulse when enemies are located near you, even if they're in an adjacent room. If you're looking for melee battles, this Perk will come in handy.
Special Incendiary Grenade – The Incendiary Grenade works in a similar way to the Firebombing Run Killstreak, dealing burst damage and then burn damage each second to anyone caught in its blast radius.
Vanguard Zombies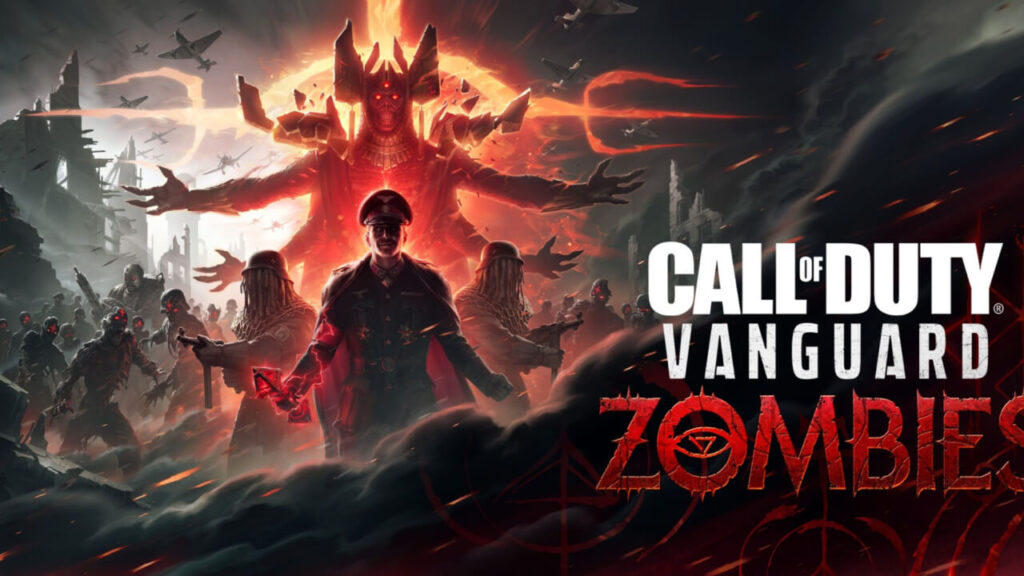 As usual, the Season One update also came with lots of new content for the Zombies mode. New objectives, challenges, and extra Killstreaks were added to Zombies, so here's a quick rundown of what came as part of this season.
New objectives
Purge and Void objectives – The Der Anfang map was given two new objectives in Season One. Purge tasked players with recovering Control Runes dependent on the number of players present in the game, while Void teleported players to a new location and tasked them with surviving increasingly numerous hordes of zombies.
New Covenant upgrades
Brimstone – This is a simple Covenant upgrade that deals damage to enemies near you.
Deadshot – If you aim down your sights with the Deadshot upgrade, you'll automatically snap aim to a headshot and gain bonus damage with a critical hit.
Dead Wire – This upgrade stuns enemies, and if you're lucky enough to get a Legendary version, it stuns nearby enemies as well.
Scrapper – At any level other than Legendary, this upgrade gives you more salvage, while the Legendary edition also gives you more salvage for objective rewards.
Swift Vengeance – This upgrade causes you to deal more damage as you run faster, and will activate instantly if you have the Legendary variant.
Other additions
Thanks to the new Tome of Rituals system, players could upgrade their Artifacts to make taking on the waves of zombies a little less harrowing. New Support Killstreaks were added in the form of the Warmachine and Deathmachine, and various other challenges and tasks were also available for players to take on. Again, since we're now on Season 2, many of these features may no longer be available, but some were permanent additions.
Call of Duty: Warzone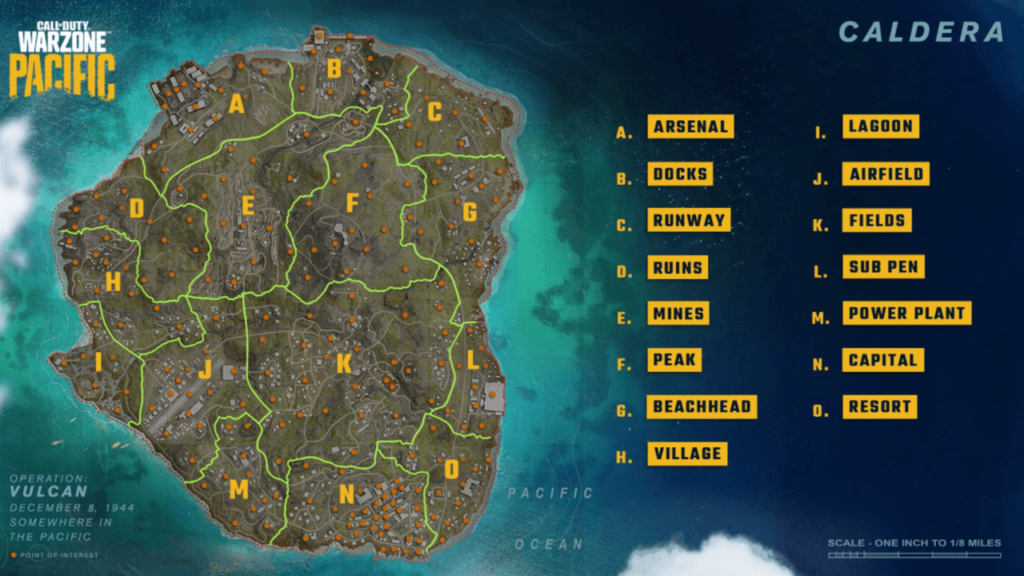 Activision Blizzard continues to support Call of Duty: Warzone, adding lots of new content to the free-to-play battle royale shooter. Here's everything that came to Warzone after the release of Vanguard.
New map
Perhaps the biggest new addition to Warzone is the new Caldera map, which is now the default map on which battle royale action takes place. As you might expect, along with the release of Caldera also came a brand new Gulag for players to duke it out in, as well as plenty of new points of interest to discover. If you haven't headed in to check out Caldera yet, we'd strongly recommend you do so, as it's a great map with some very accomplished design.
New weapons and Operators
As part of Vanguard's release, and as part of Activision Blizzard's ongoing commitment to integrate Call of Duty releases with Warzone, all 38 weapons from Vanguard – including their Blueprint variants – were added to Warzone. This was in addition to all 12 Operators from Vanguard. Any Operators you buy via the Store will also be accessible in both games.
New Contracts and Public Events
A whole host of new Contracts and Public Events were added to Warzone as a result of Vanguard's release. These included the Big Game Bounty and Supply Drop Contracts, as well as the Cash Drop and Restock & Resurgence Public Events.
New Vehicles
Three new Vehicles were added to Warzone after the launch of Vanguard.
Fighter Plane – This vehicle can ping the position of enemy players on the radar, and can also seat two players for a cooperative gunning run.
Squad Transport – As you might expect, this is a slow-moving vehicle with a high capacity; it can seat up to four players but has a slow acceleration rate, so it will take you a little while to reach maximum speed.
Utility Truck – Two players can sit in this truck, which has a similar feel to the Cargo Truck. Unlike that truck, however, this one has superior protection, and there's also a variant with a turret on its rear.
Vanguard and Warzone
In addition to the above, several new features in Season One were shared between both Vanguard and Warzone. Here's everything you could unlock in both games.
New weapons
Five new weapons were made available to unlock in Season One.
Cooper Carbine assault rifle – This weapon is Operator Francis Lanakila's favoured rifle. It's an easy-to-control AR with a high fire rate, making it ideal for short and long engagements alike.
Gorenko PTRS-41 anti-tank rifle – As you might expect, this rifle is a powerful sniper rifle that can take down tanks, but will also more than suffice against ground infantry.
Welgun SMG – This is a classic submachine gun option with high burst fire capabilities, and you can use it in the Zombies mode as well.
Sawtooth – This is a melee weapon that makes its return from Modern Warfare Remastered. It's a club that was crafted from the teeth of an ocean predator, according to the in-game description.
Katana – The Katana needs no introduction. It's an iconic Japanese sword that made its way into Call of Duty: Vanguard for the first time during Season One. This weapon is devastating at close range.
New Operators
As ever, several new Operators were added to Call of Duty: Vanguard during Season One. They don't bring any special gameplay benefit, but they're fun to unlock nonetheless. Here they are.
Francis Lanakila – Francis has a flair for the dramatic and loves to show off, but he's committed to helping others in need. He's one of the people Butcher calls to hunt down the Axis presence on the island of Caldera.
Lewis Howard – Amazingly, Howard had no knowledge whatsoever of weaponry before becoming a sniper to be reckoned with after being drafted. The Gorenko rifle is his weapon of choice.
Isabella Rosario Dulnuan – Isabella is a lethal close-combat specialist who rounds out the Trident unit making its way to Vanguard in Season One. She's deadly with melee weaponry.
---
As you can see, there was plenty of content to enjoy in Season One, and there's even more to love right now in Vanguard Season 2!