Introduction to Vanguard Season 3
The third season of Call of Duty: Vanguard has just ended, and it was a special one indeed. Although there was marginally less content in this season compared to previous updates, there was still a lot for Vanguard players to sink their teeth into, including new maps, brand new Operators, and new weapons to enjoy. In addition, the map in Call of Duty: Warzone had some pretty major overhauls, making it a more enjoyable arena in which to explore and to do battle. Without further ado, here's our recap of everything that was new in Call of Duty: Vanguard Season 3!
Vanguard Multiplayer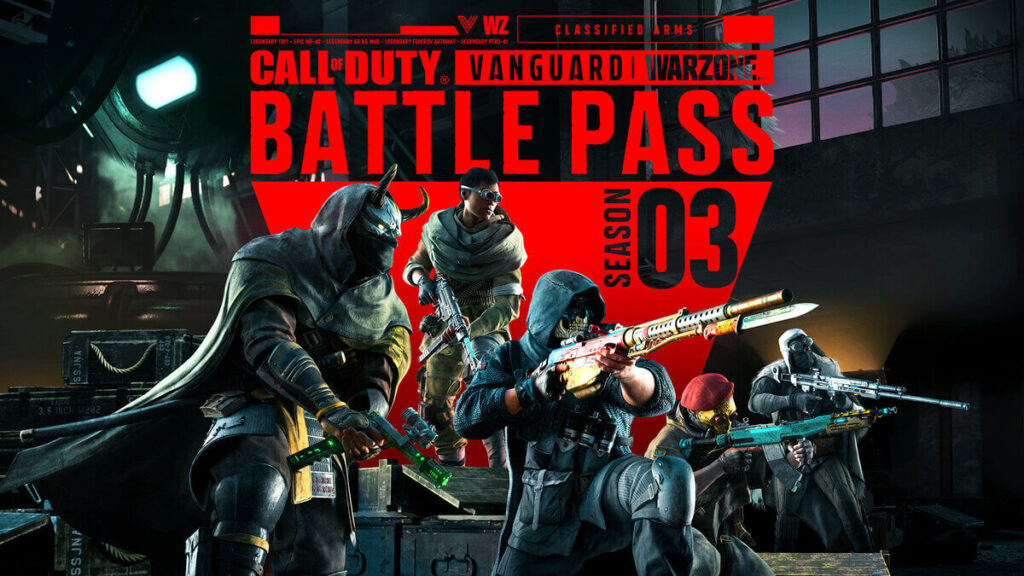 Of course, the main focus here was on Vanguard multiplayer content, which is where the bulk of the update's new additions went. Here's everything that was added to the main game's multiplayer mode in Season 3.
New maps
Mayhem – This map is set in a bustling 1950s movie set, and it's designed to be navigated quickly and efficiently. Since this is a 50s movie set, it's essentially a recreation of a 1950s city, and you'll find lots of destructible scenery dotted around. Be sure not to get caught taking cover behind a collapsing building!
Sphere – Hidden beneath a coal mine, you'll find a diabolical weapons lab in which to do battle. The Sphere map is small, but it has plenty of nooks and crannies in which to hide and take out your enemies. It's hard to imagine how Call of Duty: Vanguard's developers could have made better use of Sphere's internal space.
New equipment
Trophy System – If an enemy throws certain kinds of explosives near your deployable Trophy System, then it will neutralise those explosives. It deals handily with frag grenades, sticky bombs, and No. 69 stun grenades, so if you're having trouble with explosive projectiles, this is what you need.
Warzone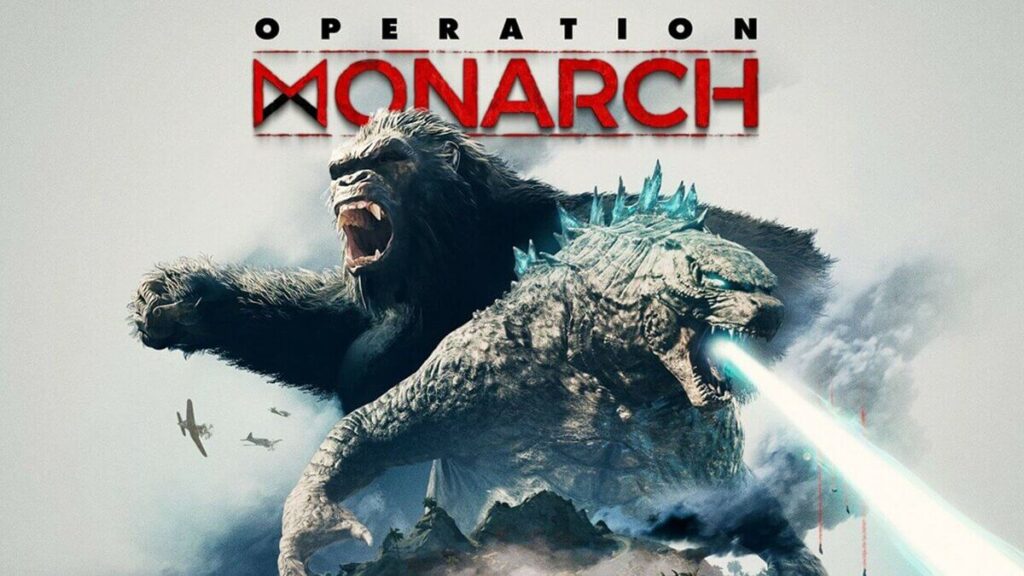 Of course, it wouldn't be a Call of Duty season update without extra Warzone content, and that's exactly what we got.
New points of interest updates
Dig site – Caldera received a new dig site area which was located between the Ruins and the Mine. It gave you the chance to look through an abandoned archaeological site for supplies and other resources.
Runway, Peak, and Lagoon updates – For the last two Vanguard seasons, the Runway area in Caldera was only partially built. Now, however, it's complete, and the Runway and Peak have been fortified as a result. The Lagoon, meanwhile, made clear another way to reach the Lighthouse due to changing tides.
Operation Monarch – This exciting event brought the monstrous forms of Godzilla and King Kong to Caldera. Players could take on both monsters in order to earn unique rewards, and the map also spawned unique resources in preparation for the event.
New Gulag (Hold) – This latest update added another area for players to duke it out in order to gain an opportunity to respawn. The Hold area was designed by Spyro Reignited Trilogy developer Toys for Bob, impressively enough.
Underground transit system – Halfway through Season 3, we got a new underground transit system in Warzone, allowing us to travel between areas in Caldera without needing to hoof it.
High value loot zones – Dotted throughout Caldera, loot zones with high-value equipment began to appear. These zones would naturally attract more players, so taking care was essential.
New items
Gulag Entry Token – If you're holding a Gulag Entry Token, you can respawn in the Gulag when you die rather than needing to be revived by another player.
Redeploy Extraction Token – With a Redeploy Extraction Token, you can earn yourself a free redeploy without needing to be sent to the Gulag.
Speed Boost – As you might expect, if you pick up a Speed Boost, you'll gain a temporary buff to your speed, allowing you to out-skill opponents with ease.
Radar Jammer – This Field Upgrade item allows you to scramble enemy players' maps and stops them from earning Killstreaks.
Serpentine perk
The "Serpentine" perk made its debut in Warzone as part of Call of Duty: Vanguard Season 3. This perk lowers bullet damage, fire damage, and explosive damage by 20% if you're sprinting, so if you're a high-mobility player, it should definitely be part of your loadout.
Vanguard and Warzone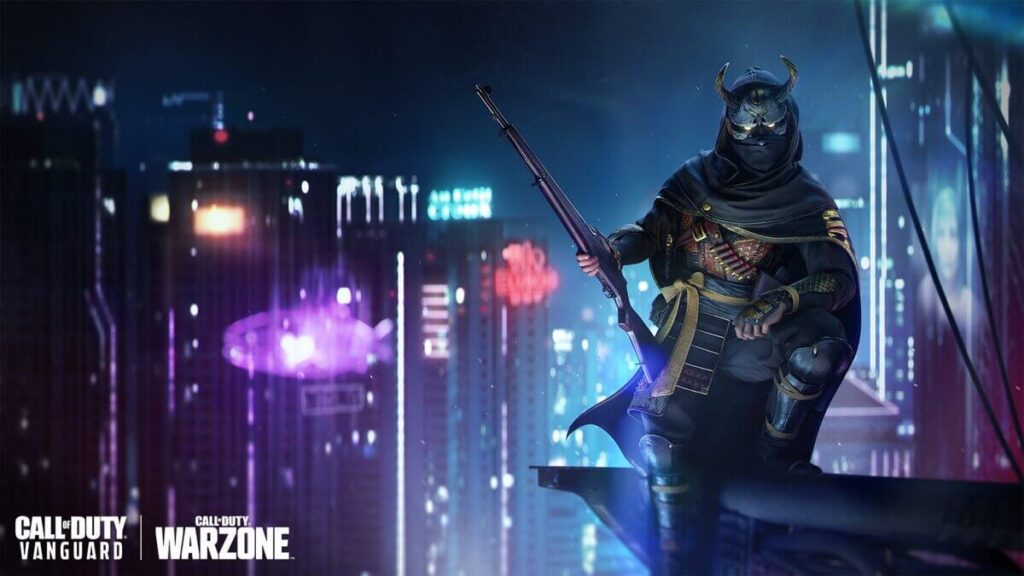 Lots of new content made its way to both Vanguard and Warzone as part of Season 3. Take a look!
New weapons
Nikita AVT – This assault rifle has an extremely high fire rate, but it's also got a kick like a mule to compensate for that. Gunsmith will help you to modify the weapon so you can lean fully into its high fire rate or make it more of an assault rifle-style all-rounder.
M1916 – If you're more of a sneaky sniper, the M1916 should be the weapon for you. It's a sniper rifle with an immense amount of stopping power, but it's slow to fire and has a huge amount of recoil. Naturally, you can use Gunsmith to temper that recoil and take some of the edge off the weapon.
H4 Blixen – In the market for a reliable SMG? The H4 Blixen is your weapon. It's designed for medium-range engagements, so it won't do you much good if you're in a sniping position, but if you're in a scrappy firefight across one of the two new maps, this weapon will provide.
Sledgehammer – Appropriately enough, given the developer of Call of Duty: Vanguard, the sledgehammer makes its return as a melee weapon here. There's not much more to say about this one; it's a sledgehammer, with all of the devastating destructive power that implies.
Skål Crusher – This axe weapon can either be embedded directly into your enemies' skulls or thrown at them from a distance. It has a huge amount of power, but naturally, it won't do you much good in a firefight.
New Operators
Mateo Hernandez – You might recognise Mateo Hernandez if you happened to play through Call of Duty: Vanguard's campaign. He's a member of the "Harpy" faction, and he's a proud Mexican-American with unparalleled piloting skills.
Florence Carter – This Alabama native wasn't allowed to become a combat pilot in World War II, so she instead flew as a rescue pilot. She was a natural recruit for the Harpy task force because of her incredible skill.
Kim Tae Young – A young Korean girl who wears a Dokkaebi mask to hide her identity, Kim Tae Young is a vigilante freedom fighter who keeps the streets safe as a folk hero.
---
Even as Season 3 of Call of Duty: Vanguard and Warzone ends, Season 4 begins, and we're excited to see what that new season brings. What was your favourite addition in this season? What do you want to see in the game next?