Call of Duty: Black Ops Cold War Season 1 is now upon us, and it's absolutely massive. Treyarch is calling this "the biggest content drop in Black Ops history", and it's very hard to disagree with them. While Modern Warfare certainly saw its fair share of huge content drops during its run, Black Ops Cold War could well pip it to the post. The first season brings with it new maps, new game modes, and extra weapons, as well as Warzone content like new modes and a brand-new map. Cold War syncs up with Warzone and Modern Warfare, so there's no reason whatsoever not to keep your games going at the same time. With that said, there's lots to dive into with Black Ops Cold War's first season, so let's have a look at what's new.
New Multiplayer Maps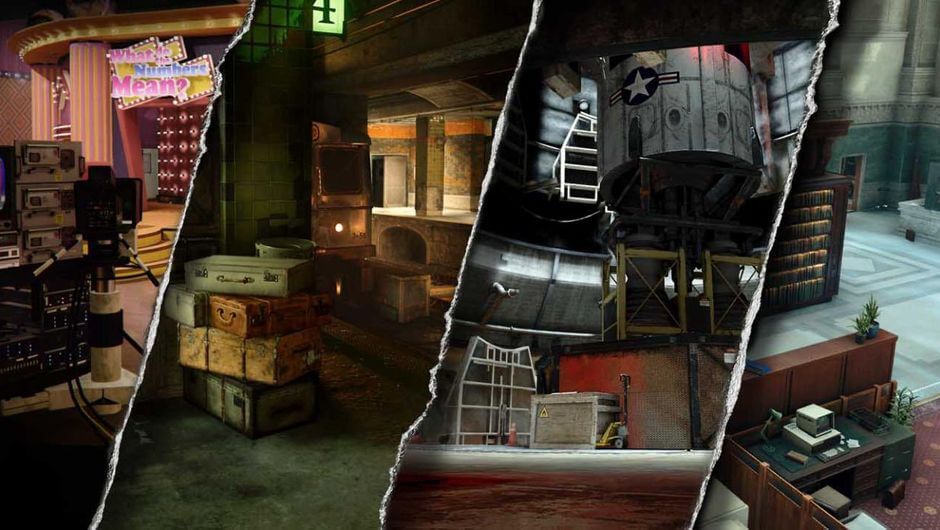 You'll find a staggering eight new maps across all Black Ops Cold War multiplayer modes. The 6v6 mode is getting three new maps, while the 2v2 mode gets four and the Fireteam mode gets one. Here's a quick breakdown of these new maps:
This map is set in a shopping mall and is a medium-sized map with several levels.
A returning map from Black Ops 2, Raid is set in a luxury Hollywood Hills complex.
6v6: Nuketown '84 Holiday
In essence, this map is identical to the new Nuketown '84 map, but with plenty of festive decor.
Playing to Black Ops Cold War's fun setting, this map takes place on the set of a game show.
The ICBM map is set in a missile launch facility, as you might expect from the name.
A map set in the West Berlin subway. Expect plenty of cover in the form of train cars.
The final new 2v2 map is set in a KGB building in Moscow.
A central facility surrounded by forested hilly terrain. Lots of places to hide here.
New Game Modes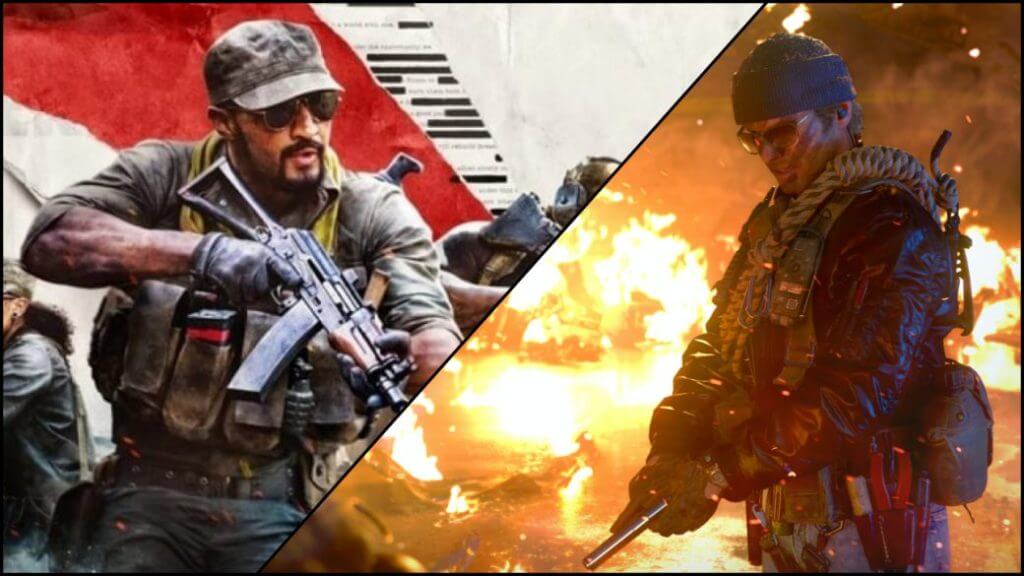 Gunfight: a stripped-back mode that removes killstreaks and custom equipment loadouts, leaving just you and another player against two other players.
Prop Hunt: a 6v6 mode in which one team must hide as props on a map while the other team attempts to find and kill them.
Combined Arms: Hardpoint: the same idea as the Hardpoint mode, but you'll see a bigger map and more players to contend with.
New operators
Stitch: a former KGB weapons expert that you can unlock using the Battle Pass for Season 1.
Bulldozer: a NATO operator you'll need to unlock via Black Ops Cold War's Item Shop.
Zeyna: another NATO operator who's a heavy weapons specialist. Again, you'll need to pick up Zeyna via the Item Shop.
New weapons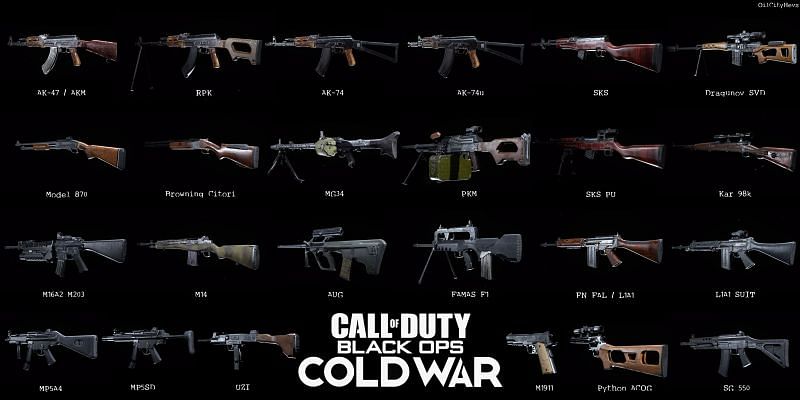 The first two weapons to drop in Season 1 of Black Ops Cold War are the rapid-fire Mac 10 SMG and the speedy, accurate Groza Assault Rifle. Later in the season, we're also expecting the powerful Streetsweeper Shotgun and two new melee weapons: the Sledgehammer and the Wakizashi sword.
Other new features
We told you it was a packed season. In Black Ops Cold War Season 1, you can also look forward to a new scorestreak bonus in the form of the "HARP" (high altitude reconnaissance plane), which shows you the locations of enemies and where they're facing on the mini-map. There's also a new vehicle on the way later in Season 1: the Tactical Raft, a speedy water vehicle for the Sanatorium map.
Zombies content
Two new modes are coming to Black Ops Cold War's Zombies mode. Jingle Hells sees you taking on zombies against a festive backdrop, where enemies, weapons, and other features are reskinned with a holiday theme. There's also Cranked, in which you'll need to keep killing zombies or face exploding if you go too long between kills.
Warzone Updates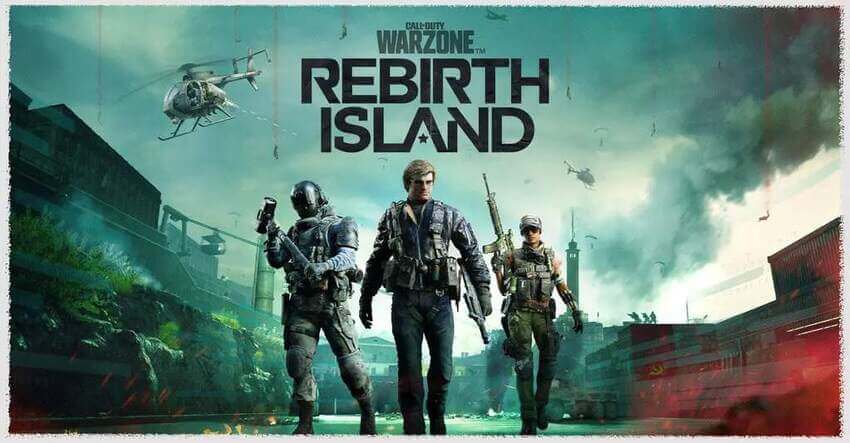 Finally, there's some new content on its way to battle royale mode Warzone, as well. Black Ops Cold War, Warzone, and Modern Warfare now synchronise progress, so you'll be able to unlock weapons and features between the three titles. That means Warzone is going to get a bunch of brand new weapons just by virtue of being linked with Black Ops Cold War, so be sure to head back in and take a look if that tickles your fancy. Here's the new stuff coming to Warzone in Season 1:
Alongside Verdansk, you'll also be able to play Warzone on the new Rebirth Island map, which is a much smaller and more up-close experience. Fewer players and faster games means a speedier, more streamlined battle royale experience, with Trios and Quads as playable modes. The Gulag in Rebirth Island is set underneath the map's Prison Block, and there will be a limited-time event offering the chance to get some free rewards including a tasty-looking LMG.
The new Resurgence mode is exclusive to Warzone's Rebirth Island map. The Gulag in this map is unavailable, and when you kill an enemy, you will be able to see where the rest of their squad is holed up. The Rebirth Countdown clock ticks down constantly, and when it hits zero, all of the dead players will be able to rejoin their squads. Until then, however, you'll have to wait with no chance to prove your worth in the Gulag.
You can look forward to three more Operators joining Warzone: Stitch, Vargas, and Song. In addition, there's also a new Attack Helicopter vehicle, which not only transports you through the skies but also features a minigun weapon for you to rain havoc on your opponents.