Call of Duty Cold War is the gift that keeps on giving. The first 3 seasons have been a huge success, with millions of downloads completed worldwide. 
Players eagerly await every new season to gain access to brand new weapons, maps, and zombie modes. The new season 4 update even brings one of the most loved and iconic maps from Black Ops 2, Rush.
Black Ops Cold War is one of the most successful Call of Duty games of all time and remains the best-selling video game of 2021, having sold more than 5.7 million units.
Here's what you can expect to find in the newest and most thrilling season of Black Ops Cold War to date.
New Operators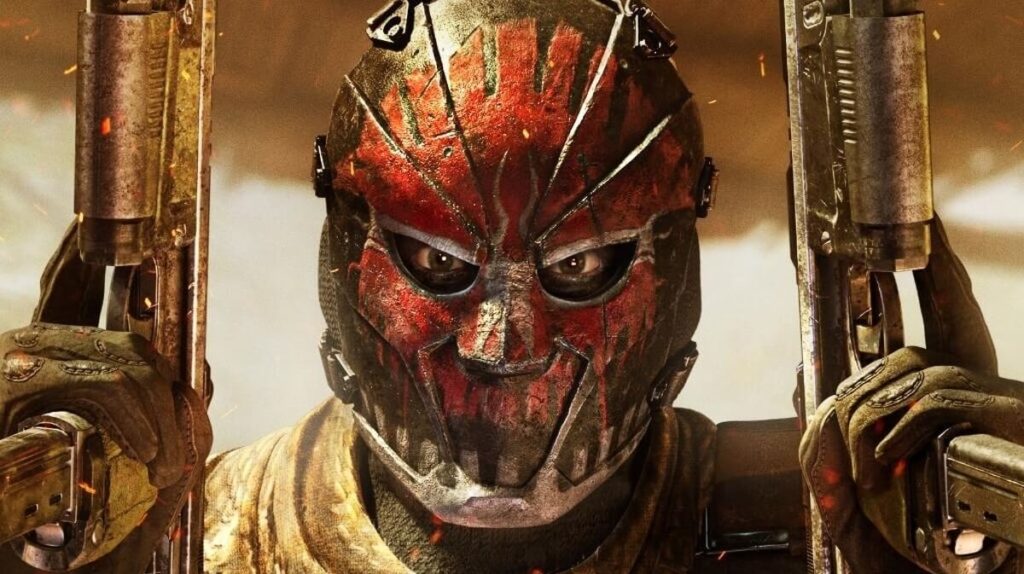 There's only one new operator in the season 4 release, and his name is Weaver. Grigori weaver has been a firm favourite with Black Ops fans ever since his eye was gouged out in the Black Ops 2 game. He's now making a reappearance in season 4 of Black Ops Cold War. 
Weaver will be available in the Tracer Pack: Weaver Operator. There's no specific date that you'll be able to get your hands on Weaver, but it should be before August.
New Weapons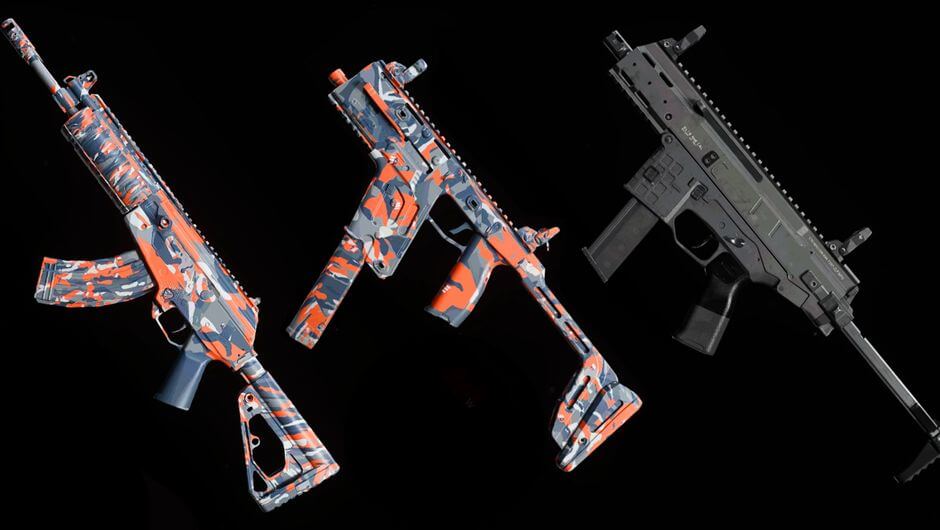 As far as new weapons go, the season 4 release isn't the most epic. There are two weapons added to your arsenal, the OTs 9 and a combat mace. The OTs 9 is a submachine gun that's most effective at short range. It has a high rate of fire and damage but is probably not best for long-range contact. 
The combat mace is a handy little melee weapon that is perfect for close contact encounters. It causes more damage than a knife would and looks better to use.
The Main Event: Brand New Zombies Mode- Mauer der Toten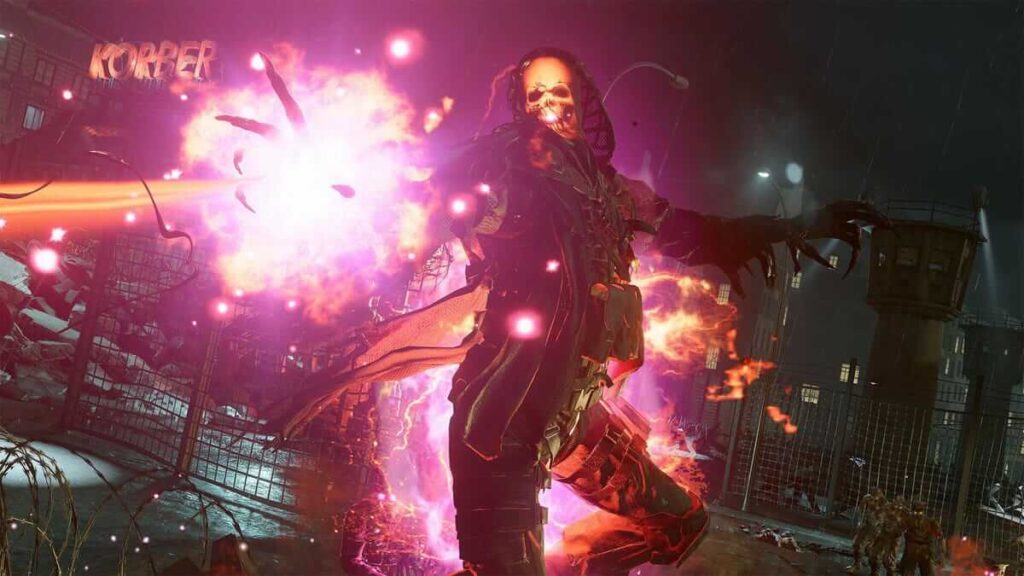 Mauer der Toten has got everyone talking. Mauer der Toten is set in the wake of 'Operation Excision', which players will remember from Outbreak. It's a round-based zombies map where agents working for Omega Group's Colonel Kravchenko; have to fight for their freedom. Set in a demolished Berlin; that's been torn apart by war: the zombie invasion takes over the city entirely.
You will have to fight your way through the dark, zombie-infested streets in the hope of reaching key landmarks, such as the U-Bahn, where you'll find flaming trains. Not enough for you? There is a new Wonder Weapon- the CRBR S, travel zip lines, and new quests to discover.
New Multiplayer Map- Rush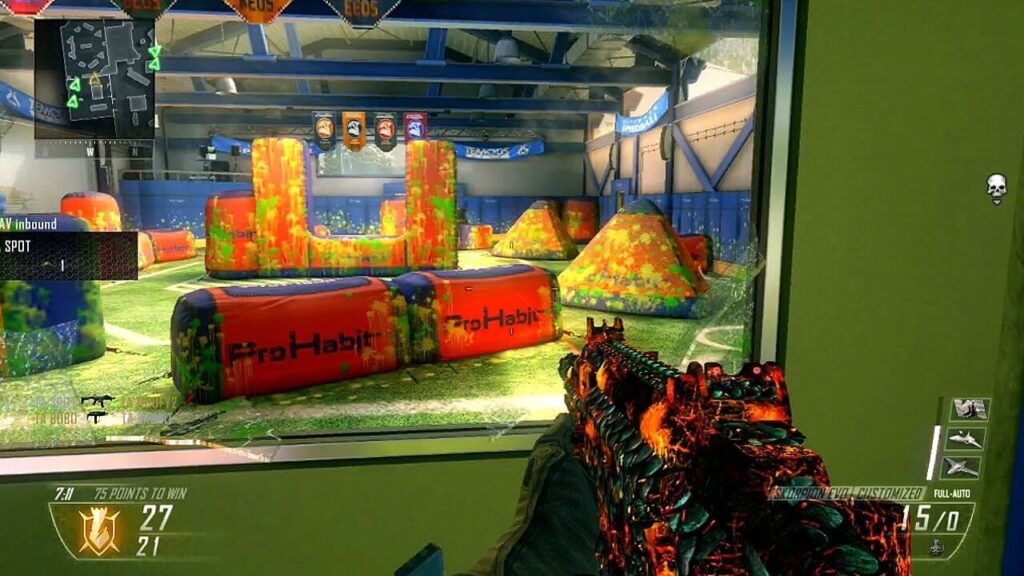 Rush is arguably the most iconic map from Black Ops 2, one of the most popular in the Black Ops series. It's remastered and better than ever. Rush is a 6v6 game on a small map that takes place in the setting of a paintball course.
It's only a small arena, so things get chaotic pretty quick. There are frequent opportunities for close combat fighting. In fact, nearly all the contact will be in close combat. However, if you scurry down one of the narrow choke zones, you will find larger structures that provide a great location for long-range kills.
Players can enjoy Rush in the usual core and hardcore multiplayer modes. Rush is also available in private matches if you want to get some practice in.
New Multiplayer Modes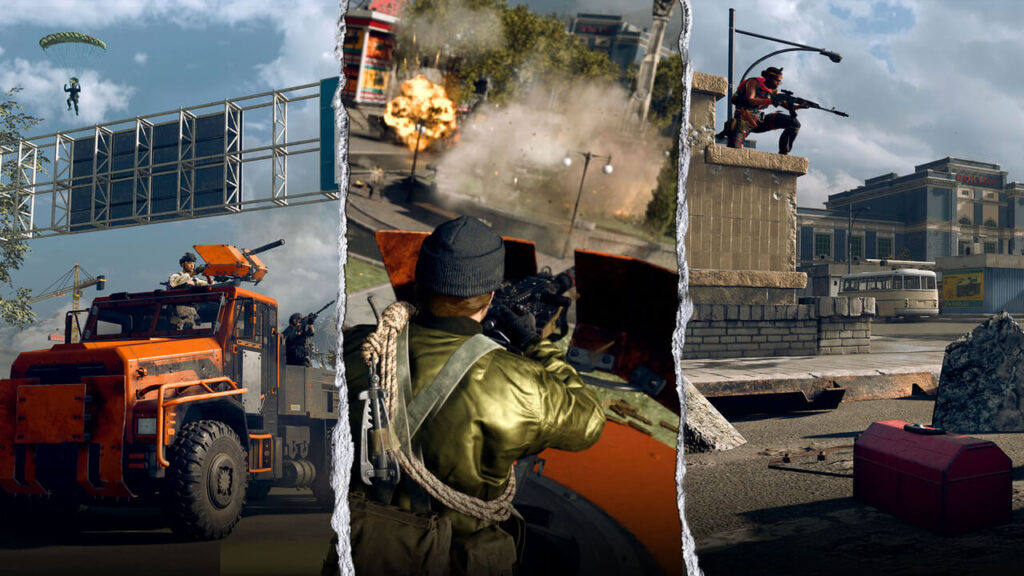 Everyone loves a new multiplayer mode, and the new one added to season 4 is no different. Arguably one of the best multiplayer modes, the release will now feature Capture the Flag. 
OG Call of Duty fans will know that Capture the Flag is one of the first multiplayer modes ever to be released. A squad has to work together to capture the enemy's flag and make it back to the home base; while also fending off enemies. It's a thrilling and challenging game mode for everyone to enjoy.
Season 4 also brings Paintball Moshpit, a multiplayer mode that's completely new to the game. It's yet to be released but is set to be a part of the game soon. The new multiplayer mode comes with paintball visual and sound effects, making it super fun to play.
New Scorestreaks and Challenges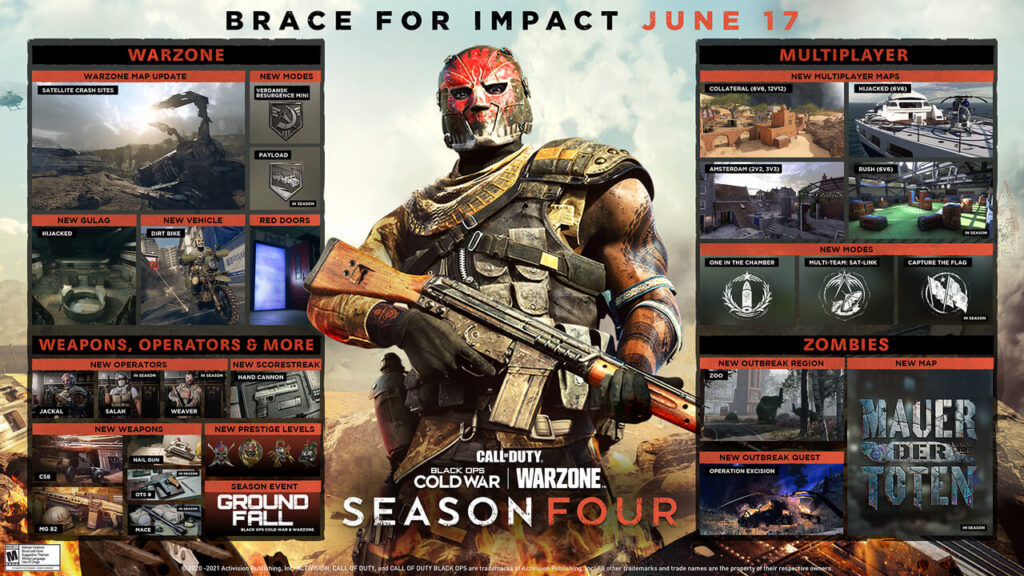 New scorestreaks and challenges are a given every time a new game mode or map is introduced. There are a few Calling Cards to collect for your profile, alongside loads of bonus XP. One of the best is the ability to unlock the Pack-a-Punch. Pack-a-Punch is one of the most popular and important elements of any zombies map.
Players who complete all six of the challenges unlock the Animated Calling card and enjoy plenty of extra bonus XP. Hardcore zombies fans will also love to know there is a new treasure trove in the Dark Aether story Intel.
Warzone Updates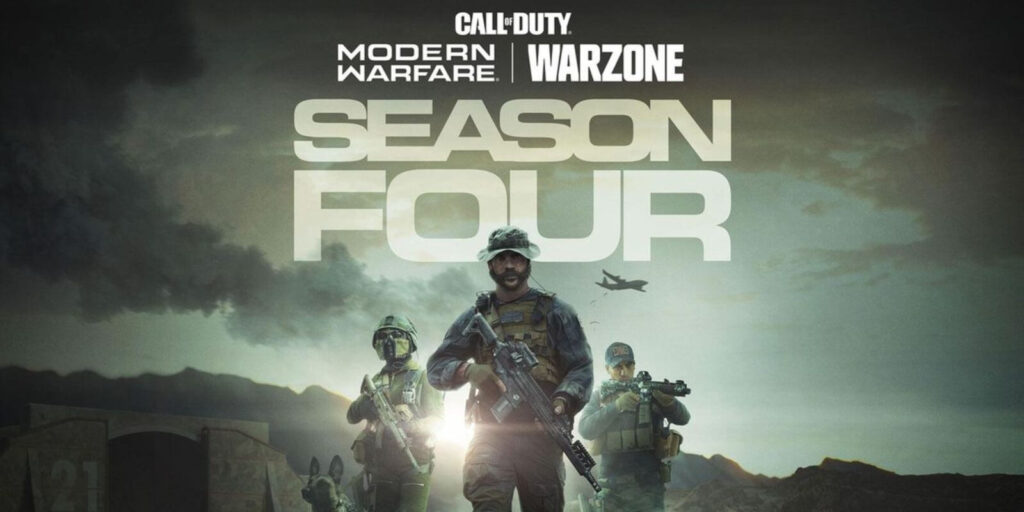 Treyarch hasn't forgotten about Warzone in season 4. Warzone fans have three things to enjoy. The first being a new Warzone Mode, Payload. It's Warzone's first-ever objective-based game mode, and fans are going crazy for it.
Payload puts teams of 20 people fighting against each other to collect intel, as vehicles carry satellite parts destined to change the dynamics of the war between Perseus and NATO.
The new release of Season 4 does not disappoint. The new zombie's map is set to be one of the most popular yet, as is the brand-new game mode on Warzone. Season 4 can be purchased through the game or online. Season 4 isn't set to be the last season, so keep your eye out for what's in store.