We're fast approaching the end of an era. The time of Call of Duty: Vanguard is about to end, ushering in the new age of Call of Duty: Modern Warfare 2 (no, not that one, but the new one). As usual, Season 5 brings with it a lot of new content to enjoy, including two new Vanguard multiplayer maps, some exciting Warzone changes, and a new Zombies map to round out the Vanguard undead experience. Without further ado, let's take a look at what Call of Duty: Vanguard Season 5 brought to the table!
Vanguard and Warzone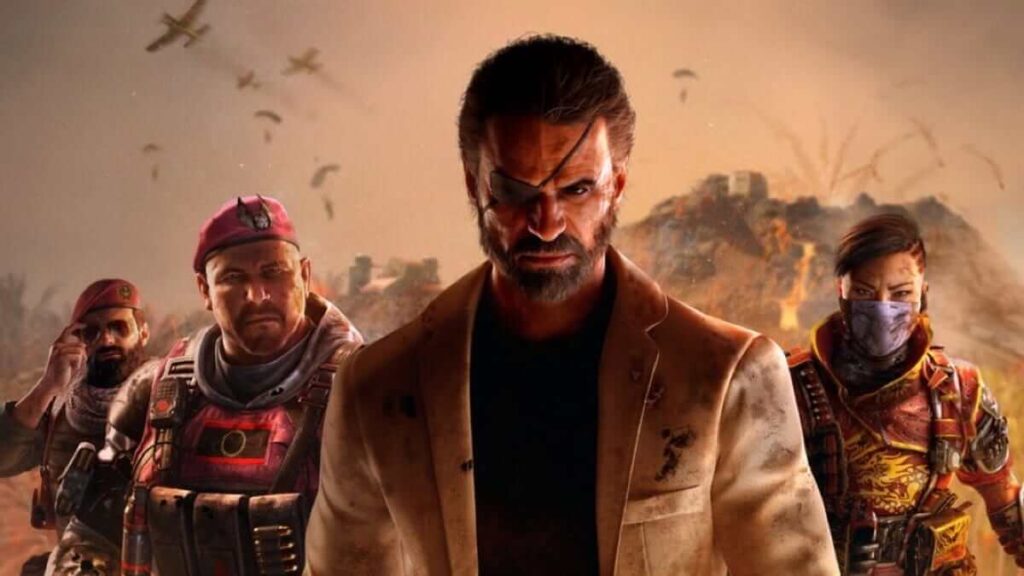 Let's kick off with features that you can access in both Vanguard and Warzone, including new gear and new Operators to play as!
New weapons
EX1 Energy Rifle. This pulse rifle has a "customisable battery system" that's used to power its shots. It's a good long-range weapon but it will need to cool down after you've fired it for a period, so be sure not to get caught out. It's also got upgrades including extra charge capacity and swappable barrels.
RA 225 SMG. As a submachine gun, you can expect the RA 225 to have a lightning-fast firing rate and great handling, although it isn't a good option for long-range engagements. The Gunsmith capabilities of this gun are great, too, as you can customise it extensively for different fights.
Valois Revolver. Have you ever wanted to be a James Bond villain? With the Valois revolver, you can be. It simultaneously acts as a six-round revolver and a melee knife, so you can get up close and personal with your opponents or take them out from a distance.
BP50 Assault Rifle. You might know this weapon as the F2000, but it reappears in Vanguard as the BP50. It's a fully automatic rifle with a huge amount of customisable parts.
Lienna 57 Light Machine Gun. This LMG offers everything you'd expect from a weapon of its class: good range, great firing speed, and a semi-automatic mode so you can switch up your strategy in combat.
New Operators
It wouldn't be a Call of Duty season without some new Operators to get to grips with, so here are your new characters for Vanguard Season 5.
Raul Menendez. You might recognise Menendez from Call of Duty: Black Ops. Just like in that game, he's a ruthless terrorist who will stop at nothing to achieve his aim.
Khaled Al-Asad. If you've played the Call of Duty: Modern Warfare games, then you'll know Al-Asad's name, and it should strike terror into your heart just like it did back then.
Gabriel T. Rorke. Are you spotting a theme emerging here? Rorke makes a re-appearance from Call of Duty: Ghosts, being that squad's former leader and now standing in opposition against them.
He Zhen-Shen ("Seraph"). Another cameo from Call of Duty: Black Ops, He Zhen-Zhen is the daughter of a high-ranking 54 Immortals officer from the Singapore Quarantine Zone.
Vanguard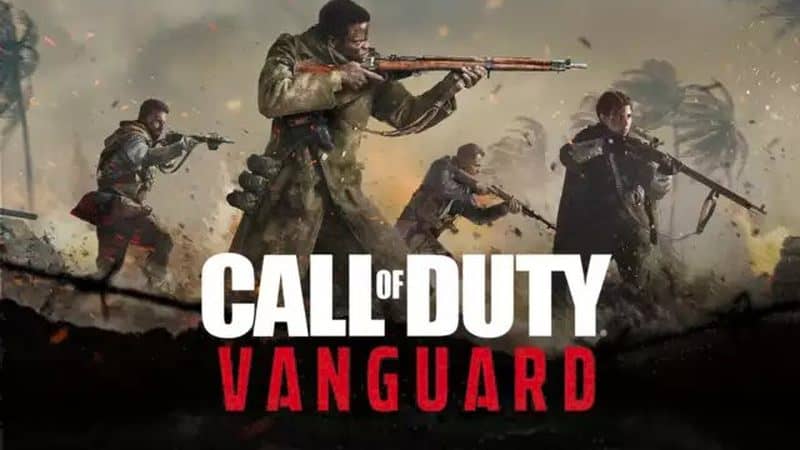 Next up, let's take a look at the content that's exclusive to Vanguard's multiplayer mode. Remember, all of the above Operators and weapons can be used across Vanguard and Warzone, but the content below is only for Vanguard!
New maps
Two new maps were added to Vanguard's multiplayer rotation in Season 5.
Beheaded. Described as a "small map built for fast action", Beheaded is set in a post-apocalyptic New York where you and your opponents will duke it out amidst ruined landmarks like the Statue of Liberty. This is a map with plenty of nooks and crannies to ambush your enemies, and it's built for close engagements.
Fortress. The Fortress map is an exciting one; it's got a maritime graveyard full of shipwrecks to weave in and out of, as well as a tightly-wound series of interiors with roof access to give you the edge. Of course, your enemies will also be trying to gain that advantage over you…
New Zombies map
A brand new Zombies map also arrived as part of Vanguard Season 5. The Archon gives you the chance to delve deep into Zombies lore, entering the very heart of the Dark Aether and gaining the opportunity to do battle with Kortifex the Deathless.
This serves as the grand conclusion to the Vanguard Zombies storyline, so you'd better bring your A game if you want to see you and your friends through these challenges unscathed. As always, you'll need to survive against wave upon wave of the undead, culminating in an epic battle with Kortifex.
Warzone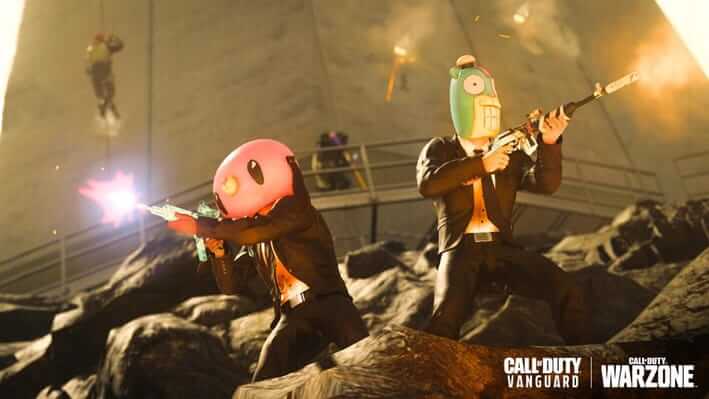 Pretty soon, Call of Duty: Warzone 2.0 will be upon us, and so this might well be the final content update for the classic free-to-play battle royale game. Don't worry, though; Warzone 2.0 will carry on Warzone's legacy with aplomb. In the meantime, let's look at what Warzone's swan song entails.
Points of Interest. First up, we got an overhaul of the Volcanic Peak Point of Interest, expanding it and making it even more deadly to traverse thanks to running lava. A new Task Force Tyrants HQ Point of Interest was also added to commemorate the addition of the new Operators.
Classic Gulag. You might have noticed some switch-ups to the Gulag, and they might seem familiar if you're a Warzone fan. As ever, though, the Gulag remains your only shot at redemption if you happen to find yourself in a fight to the death against an opponent there.
Weather and lighting changes. Caldera looks different now thanks to the sun piercing the clouds. Rebirth Island also got some changes, with new lighting giving the whole island a dusky, sunset feel.
Doomsday Station. This item gives you the chance to take on a wave of enemy soldiers. If you win, you'll get a cosmetic item and some goodies for your Warzone run. It costs $10,000 to activate, though, so you better be sure you're ready.
Supply Box UAV Killstreak. Using this highlights Supply Boxes on your map for 15 seconds or so. It also lets you track down a Personal Supply Box, which gives you the chance to get your Loadout weapons and gives your Squad a big XP boost.
Rage Serum. If you like melee fighting, the Rage Serum is essential for you. It adds power to your melee damage and lets you lunge further, as well as granting boosted stun power. However, you'll be hit harder by flashbangs or stuns, and you'll be louder, too.
For more details about Vanguard Season 5, be sure to read the official rundown over on the Call of Duty blog, as well as the mid-season patch notes.